- Tue Dec 22, 2020 5:00 pm
#700948
This has been an extremely difficult year for me and I'm going to be straight up honest about it here. Trying to run a business with extra worries about employee safety and added costs and less revenue is hard enough. Managing a family of four kids each with their own crisis/challenge during this pandemic has been a struggle.
I've struggled myself mentally as things aren't like they "should be". I've faced some darker parts of me and faced several things that I've been avoiding dealing with for decades. Old wounds ......old hurts .......and old habits that started off as coping tools.
Severe anxiety has taken its toll on my mind, my family ,and my spirit.
I've been having some good long conversations with my creator and I've found comfort there.
So far this year I've only hunted with my boys and my dad. He is 82 this year and will go hunting any day.
Sometimes it used to feel like a chore.....now I count each day with him as a blessing.
The last two days of just me and him together have been great. Today when we were coming out of the woods the sun was shining snd there was a cold breeze in my face. It was like heaven might be. I looked at my Papa and thought about this blessing ...... I wept . I really wept. Some of it was the joy of the day and some was knowing that the days like this are numbered and fleeting fast.
It was a perfect day and I got to tell him how much I enjoyed it.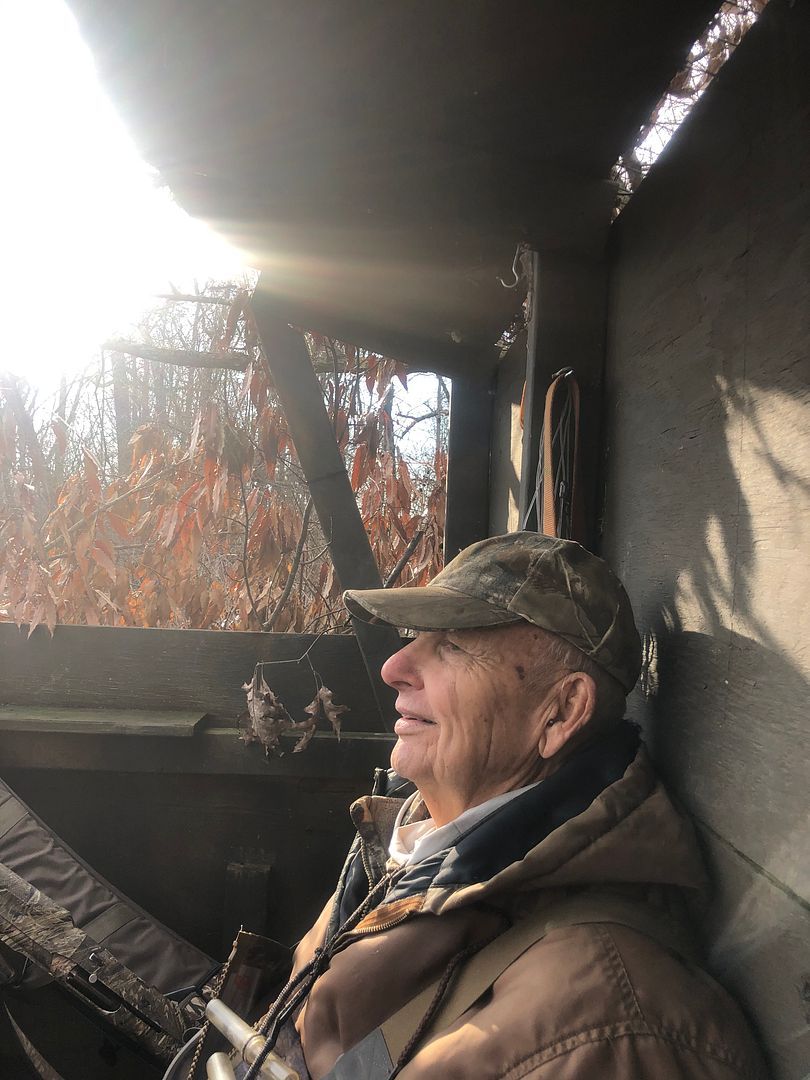 Last edited by
B.M. Barrelcooker
on Tue Jan 26, 2021 6:00 pm, edited 1 time in total.
"worst that can happen is a big fat zero and a fine walk out of doors"---Chadroc